My Custom Radio-Controlled Lawnmower "CARL"
Michael B. Paulkovich

DESIGN AND CONSTRUCTION:
I bought a used Invacare Pronto M41 electric wheelchair to use its drive motors and wheels. Drive motors work like an army tank, as they serve to both propel, and to steer.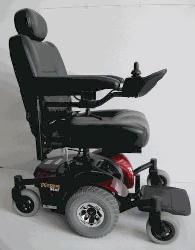 For radio control: a Spektrum DX5e controller and Spektrum AR500 receiver: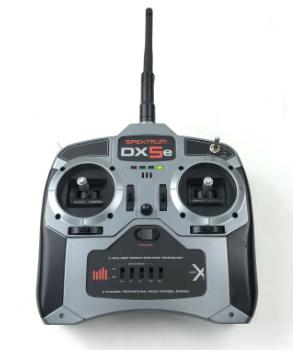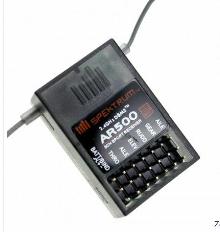 Sabertooth Dual 25A Motor Driver. Specs and docs: HERE





I used Grainger Plate Casters in the front as idler wheels; they are just there to support the front end, and they free-wheel. I used 3 to help keep them from digging into the ground.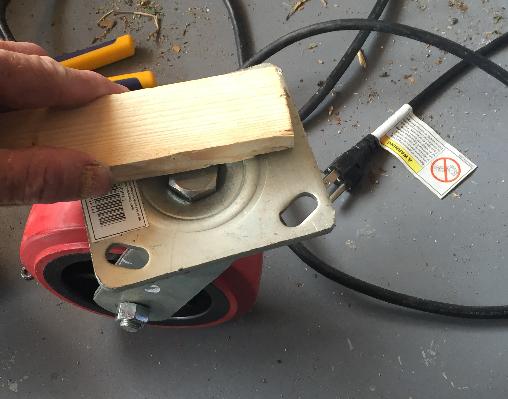 Aluminum angle-slats for most of the frame:



12 volt car batteries provide electric power to the Pronto M41 drive motors: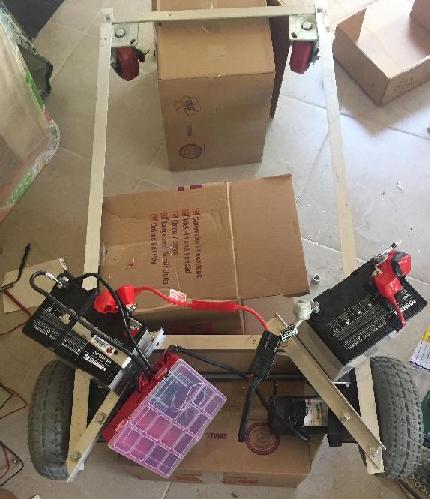 Vetronics box at the rear near the batteries




Rear wheel assembly - drive motors secured using same hardware that comes with the Pronto.




Adjustable cradle for the cutting motor (used gas-powered motor at first; later upgraded to electric):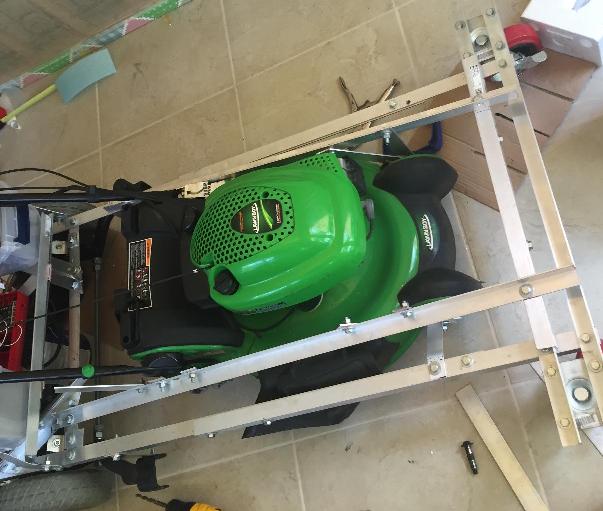 Remember to make all subcomponents accessible/maintainable. Here, I'm almost done with Version One (gas powered):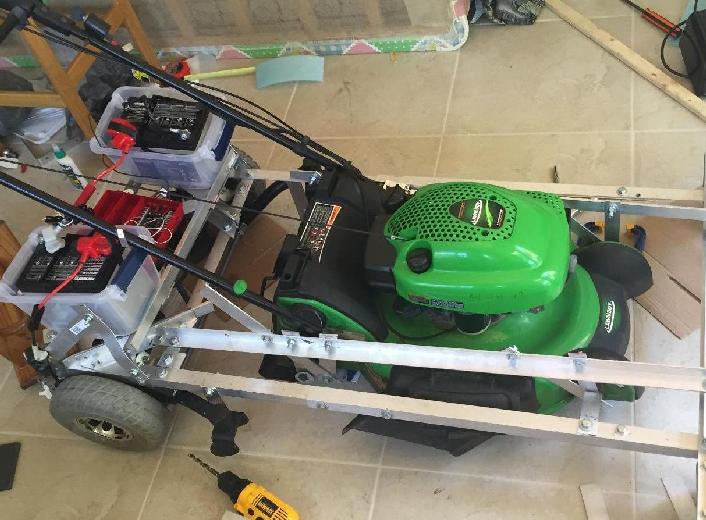 R/C Mower complete; its name is Carl and he's my assistant greenskeeper: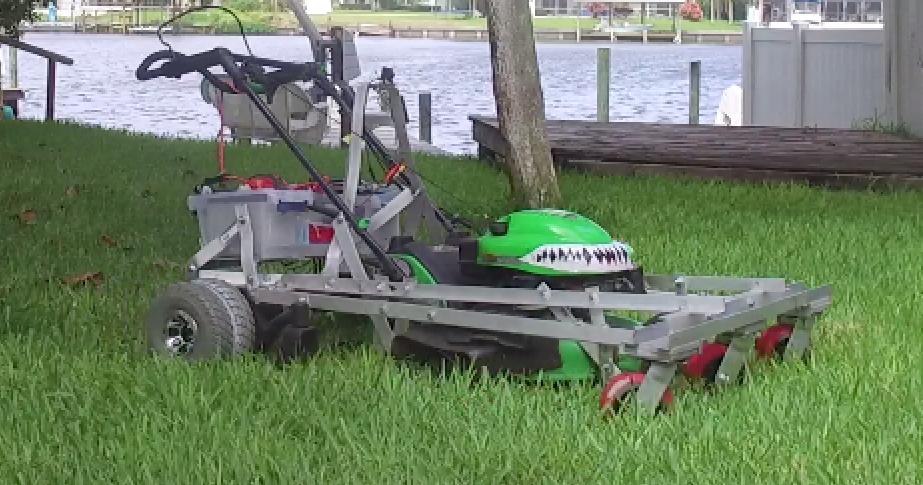 CARL VERSION 2
Carl Version One didn't have quite the traction I needed, and tended to dig down in soft areas of dirt so I added two more drive wheels:




And, removed the gas-powered cutter; my adaptable/expandable cradle allows me to insert almost any lawnmower; remove the lawnmower wheels and attach to the cradle via its axles. Here I used a Greenworks electric mower powered by rechargeable 40V GMAX Lithium batteries (quieter, less vibration) which also has built-in blade height control: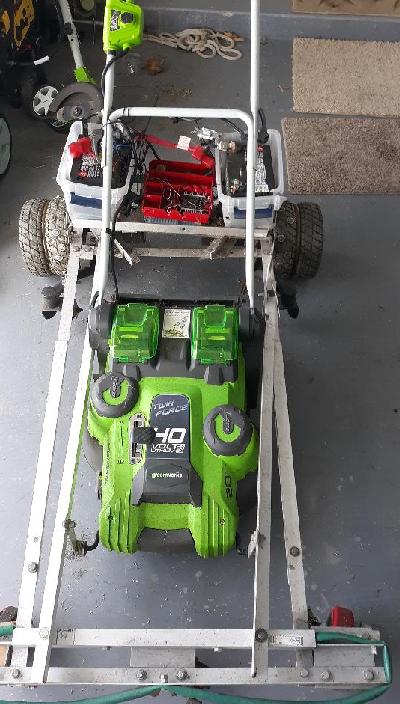 Version Two (Electric) is done: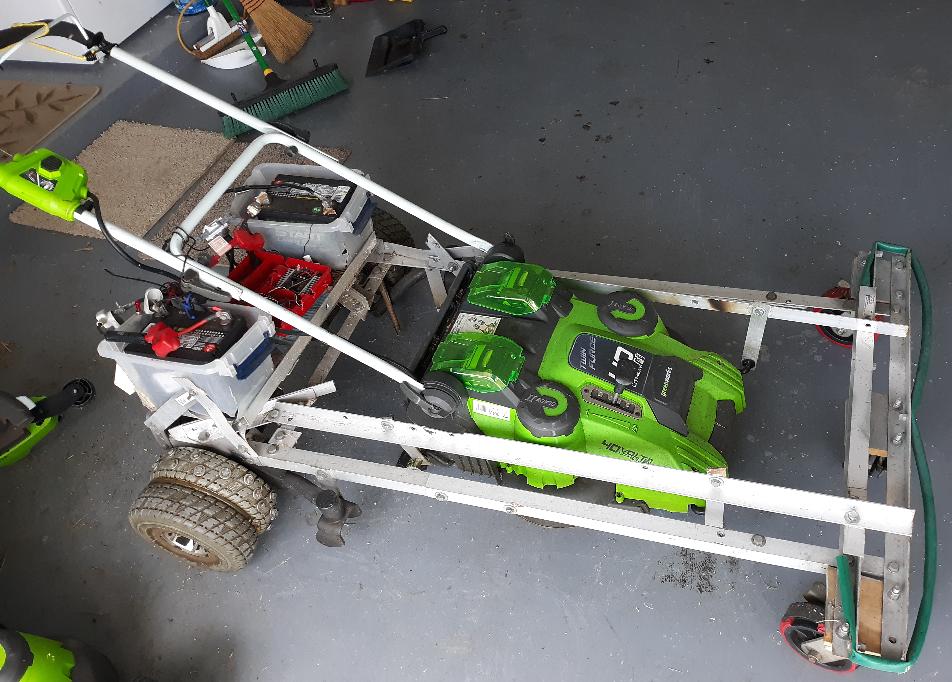 The drive motors can get very hot and burn out if you run it too long and fast (they are expensive!), so I added cooling fans.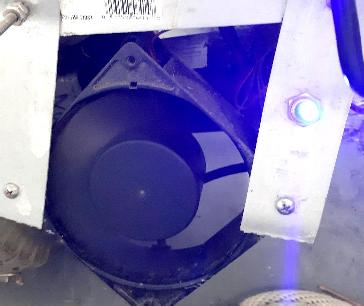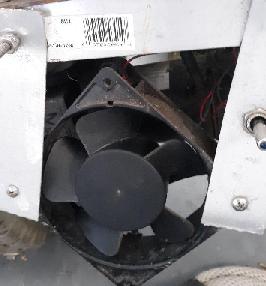 VIDEO:



DETAILS:
Uses 2 Invacare Pronto M1 drive motors powered by (2) 12V rechargeable auto batteries
Spektrum AR500 receiver
Spektrum DX5e controller
Sabertooth Dual 25A Motor Driver. Specs and docs: https://www.dimensionengineering.com/products/sabertooth2x25
Initially used gas-powered Lawnboy cutter, upgraded to Greenworks electric cutter unit.
Greenworks electric mower powered by (2) rechargeable 40V GMAX Lithium batteries
Uses Greenworks 40V battery charger for Lithium mower batteries
Uses Invacare M1wheels for power train (2 on each side)
Uses Grainger Approved Plate Casters, 900 lb. load rating swivel, 400K56 (3) for front wheels
Uses smart 12V charger for drive batteries
Aluminum construction


Unique design features:
&nbsp- Cutter unit is changeable, mounted to superstructure via axles
&nbsp- Frame has adaptable/expandable cradle to accept variety of cutter units
&nbsp- Drive motors can get very hot and burn out (expensive!), includes cooling fans
&nbsp- 4x4 drive wheels is really important - otherwise can get stuck in sand or weeds